Buildings that Outlast You
Post-frame construction in KY and TN
KEYSTONE CONSTRUCTION
Welcome to Keystone Construction LLC
Your Premier Post-Frame Specialist!
Since we first opened our doors in 2005, we've been dedicated to excellence, a commitment that has seen us construct over 2,000 unique buildings for personal, residential, and commercial use. Our portfolio showcases the diversity of our skills, from cozy barndominiums and spacious garages to functional commercial and agricultural structures. Each structure stands as a testament to our unwavering commitment to quality and our client's unique vision.
At the heart of Keystone Construction is our meticulous attention to detail and our commitment to customer satisfaction. From the planning stages to the final touches, every aspect of our work is executed with precision and care. We believe in building lasting relationships as well as enduring structures, hence we go the extra mile to ensure our clients are not only satisfied but delighted with our work.
Our crew, an assembly of highly skilled professionals, brings their wealth of experience and knowledge in post-frame construction to every project. They embody our values of expertise, quality, efficiency, and working diligently to deliver structurally sound, aesthetically pleasing buildings within agreed timelines.
With us, you're not just choosing a new building; you're choosing a partner who will be with you every step of the way.
Does Keystone sound like the right environment for you?
Purchasing A Building From Us Is Easy!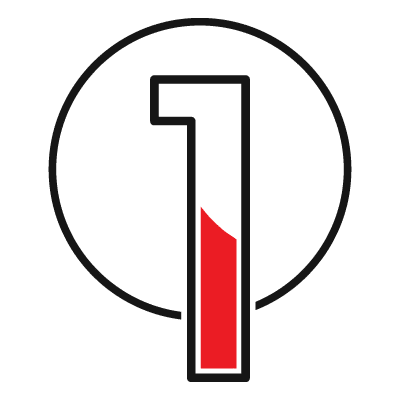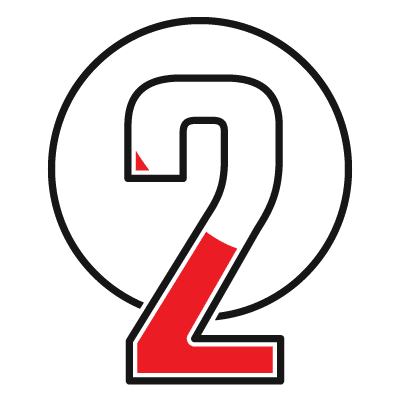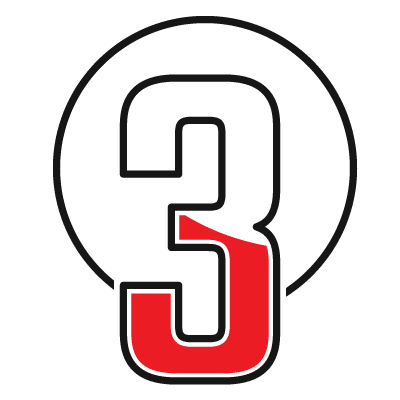 Review Your Quote and Options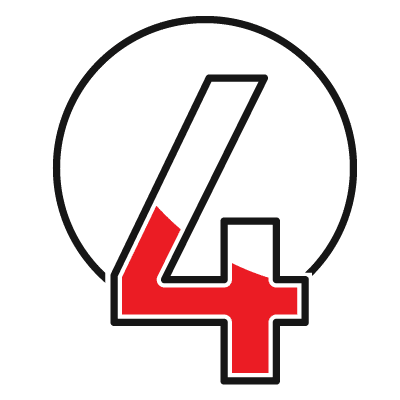 If you decide to move forward with a contract with us, the next step will be to schedule your build, your project will typically begin 4 – 10 weeks from the day you sign your contract. The amount of time required to complete your building will vary depending on the size and options you select for your building. Once we begin a project, we work consistently until your project is complete provided there are no delays caused by third-party subcontractors who are also involved in the build.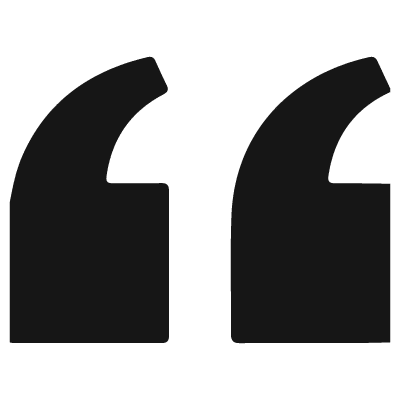 " We are very pleased with our building. Everyone who looks at it says it is very well built. We have added gutters, a ramp at the big door and now electricity is being installed. Thanks for a job well done."
Linda Knox
"The 30 x 32 garage you built for me turned out beautifully. It's just what I want. Here's what sets Keystone apart:  You were prompt with our appointments. You looked over the bare site and listened to what I had in mind before we got down to details. You arrived armed with heaps of brochures explaining the materials you would use right down to the galvanized nails, and screws, and rubber washers for the walls and roof. You promptly returned calls and text messages and were patient with my many, many questions.  If I build another one, the job's yours."
Barry Sprouse
"Thank you for all you've done to help us get back to normality after the barn damage. Your quick response was amazing. The hard work and dedication to quality construction was second to none.
The friendliness and professionalism displayed by every worker was something we rarely see in today's world. We could not be more pleased with every aspect of doing business with you."
Donald & Mary Williams
"When I met Leon I had just lost my building and business to a fire. I asked him to come out to see me and give me a bid for a new building to include removing the burnt remains of my old building. Within two days, he had given me a really nice bid for removal, cleanup and building a new 5000 sq. foot building to include a parking lot.
Leon understood my situation that time was critical for me to get back into operation. I asked for a three month window for opening my new business, he told me that was workable. Leon came through with a couple days to spare."
Grady Wood
Army Supply | Clarksville, TN
"Keystone Construction built a shop for us, and we liked the quality and crew so much we wouldn't even consider anyone else when we need work done for our home! We had them build us a garage, pour a concrete patio, build a deck and make a new circle driveway and parking area. Leon and his crews are very knowledgeable in the work they do and have high standards when it come to quality and safety. I was impressed with how hard the men worked, even through the Tennessee summer heat! We plan on having Keystone Construction come back and do a few more things for us and I know they will do an
excellent job!!"
Jonathan & Stephanie Freeman
Tennessee
"Keystone was great to work with from start to finish!! I couldn't be more pleased with the results and would highly recommend them to anyone considering a post-frame building!!"
John & Mindy Rudolph
"I highly recommend them. They took a bad previous situation and made the process easy and painless. Now we have a beautiful garage for our boats."
Anita Cole
White House, Tennessee
"Very good work and extremely pleased with my building!"
Doug Simpson
Henderson, KY
"Keystone Construction built me a shop for my concrete business.
The quality of work is the best in the business. I highly recommend Keystone to anyone that is looking for a high-quality building. Great job guys and thank you."
Dan Miller
Kentucky
"The Keystone crew did a fantastic job building our 40×72 pole barn. They were fast, efficient, and friendly. A couple minor issues were addressed in a timely and courteous manner. If you are looking for a quality building, we highly recommend Leon and his company!"
Sandy Ebbinger
Eddyville, Kentucky
"We chose Keystone Construction based on their willingness to build a turn-key garage. The whole experience was totally stress-free. Leon and his crews were neat, professional and really cared about doing a good job. They provided a quality product in a timely and efficient manner. We would not hesitate to recommend Keystone Construction. They provide quality workmanship at a competitive price."
Mike and Darla Murphy
Cumberland Furnace, TN
"Keystone Construction built our horse barn for us. We did our own layout and general requirements and wanted someone to build it that understood our needs.
Leon was so easy to work with and made the process very enjoyable. The quality of the work is superb and the building crew was a pleasure to have on our property. They delivered real value for our investment. I highly recommend Keystone."
Bob Hart
"Leon and the men of Keystone Construction gave me an estimate for a building that was more than comparable to the many other estimates I received; however, the quality of the product far exceeded any other.
I have had them build me a 30' x 50' shop as well as a 20' x 30' stable. I am certainly going to be calling them back to build yet another equipment shed for me, and I recommend them wholeheartedly. I would not even consider taking my business anywhere else. Keystone Construction and Leon truly bring a level of care and craftsmanship to the industry that is not matched by any other company in the area."
Tim Morgan
Cadiz, Kentucky
"We built a new pole barn home here in Todd county this past fall. We could not love our new home any more than we do. Keystone offers a service like no other company we have ever delt with. They have a team that always provides outstanding customer satisfaction! Their crew that built our home was dedicated to perfection and amazing quality. I'm so glad we chose Keystone as our construction company. We tell people how laid back and stress free our construction was. We had Banyon Tatum as our project manager. He was amazing at his job. He listened to our ideas and worked with us to make our home perfect for us! He is very smart on ideas that helped us make things run smoothly. There is no way things could have been so stress free without him. Thanks again Keystone, Banyon, Harland & crew for building our new home. We are loving it!"
Paula Marie Hurt
Elkton, Kentucky
"I chose Keystone after seeing a couple of buildings that they constructed in my area and being impressed by the attractiveness and quality. After talking with the homeowners, they highly recommended Keystone. Jim made the process of selecting materials and setting up the building layout simple. I travel a lot for work so I knew I wasn't going to be there every day to oversee construction and answer a lot of questions. The construction crew completed the building in a professional manner and within the timeframe they proposed and left me with a building I can be proud of. I have received several compliments on the building and have already recommended Keystone to others in my community. If you want a quality building with little hassle it is definitely worth giving Keystone a call."
Marc Beaven
Morganfield, Kentucky
"I was very happy with Leon and the service he gave me. He recommended things that I did not think about. He never did act like he was in a hurry to get some place. He made me feel that my project was important to him as it was to me."
Tim Haley
Russellville, Kentucky
"Keystone built our warehouse quickly, economically, and with quality and attention to detail."
Troy McGehee
Greenville, Kentucky
"They did what they said they would do."
Thomas Harmon
Cadiz, Kentucky
"Great to deal with. Good work, great product."
Tim Gregory
Greenbrier, TN
"Understood my needs, willing to help from start to finish, and they made sure I was happy in the end."
Lyle Pinkston
Morganfield, KY
"Keystone does quality work at fair prices and stands behind their work."
Roger Toon
Russellville, KY
"Keystone Construction is as good a company as I have ever dealt with. They are fast, friendly and will make sure you are satisfied."
Michael Greene
Ashland City, TN
"Just completed my 4th project using Keystone Construction (2 pole barns, 1 pole barn extension and a long concrete driveway) and I couldn't be more pleased. Working with Leon and his team is easy and exceeds my expectations every time. The quality of their work is the best and Leon is a man of his word. I recommend them highly. 5 stars!"
Alan Dockrey
Hopkins County, KY
IT'S TIME TO TAKE YOUR NEXT STEP
How Can We Help You?
Keystone Construction, LLC
1289 Northfield Dr, Ste 3
Clarksville, TN 37040
We welcome your visit! Before heading to our office, please call ahead to set an appointment to ensure optimal service.
Shipping & RECEIVING yard
Keystone Construction, LLC
4959 W. Jefferson Davis Hwy
Elkton, Kentucky 42220
Monday - Thursday
8:00am - 5:00pm (CST)
Friday
8:00am - 4:00pm (CST)
© 2019-2022 Keystone Construction. All Rights Reserved.