How Much Does a Pole Barn Cost to Build?
Many landowners are exploring the benefits of pole barns, and one of the first questions asked is typically, "how much does it cost to build a pole barn?" This question doesn't have a straightforward answer because the price to build a pole barn can range dramatically. On average, pole barn costs fall between $15,000 to $55,000, with most individuals spending around $10 to $30 per square foot. This broad range is due to a variety of factors including the materials used, labor costs, and additional improvements such as land leveling.
When estimating the cost to build a pole barn, it's important to break down the costs per square foot. So, what variables affect this price? Let's delve into some of the main factors influencing pole barn costs.
Pole Barn Size: A Crucial Factor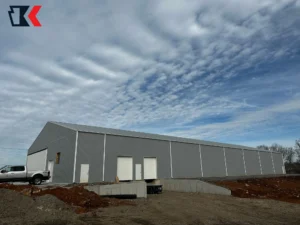 The size of the barn is perhaps the first and most significant determinant of cost. Here's a guide to setting your expectations:
Small Pole Barn Prices:

If you're looking to build a cozy space for personal projects or hobbies, a small pole barn may be ideal. These structures, ranging from 500 to 2,000 square feet, can serve as sheds or garages tailored to your needs. Various pole building kits provide different roofing and siding options, catering to a spectrum of requirements.

Medium Pole Barn Prices:

If you need to store various items, equipment, or even unused cars, consider a larger barn with taller openings. 14-foot eave pole barn kits are versatile and complete, suitable for a range of uses, including horse barns, workshops, or even homes.

Large Pole Barn Prices:

For commercial storage or machinery components, a larger pole barn is usually more cost-effective per square foot. These substantial structures can also function as riding arenas or warehouses.
Understanding Land Clearing Costs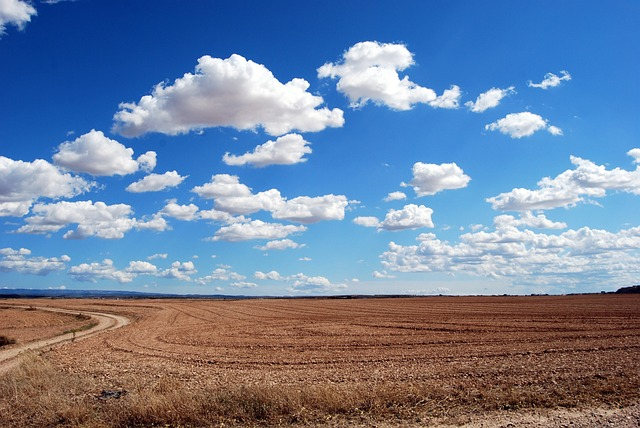 Land clearing costs are another crucial component of the overall price to build a pole barn. These costs can range from $2,000 to $10,000, largely depending on the state of the site. For instance, a heavily wooded area will be more costly to clear than a lightly wooded lot.
Elements included in land clearing costs comprise:
Brush removal

Tree clearing

Stump grinding and removal

Rock clearing

Excavation cost per acre

Land grading
Importance of Pole Building Insulation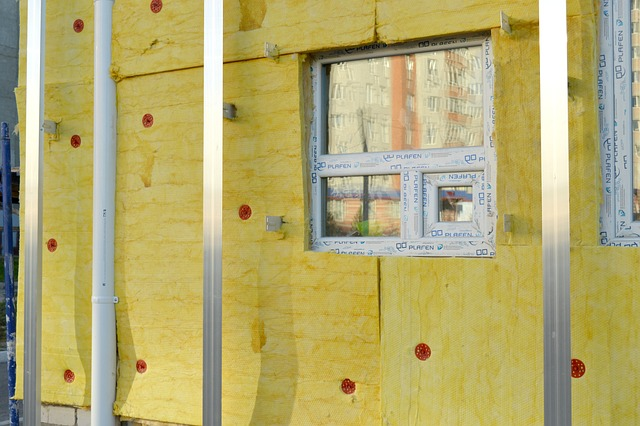 Insulation is another cost to consider, ranging from $1 to $5 per square foot. Insulation is vital for making pole barns, homes and livestock housing habitable. The required insulation and R-values will depend on your cooling system, climate, and other considerations.
Roofing and Siding Costs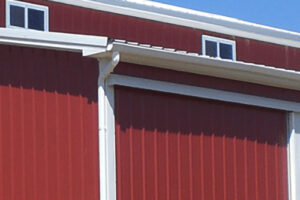 Roofing costs can escalate up to $10 per square foot when labor is included. However, standard metal roofs are commonly around $2 per square foot and are a popular choice for their ease of installation. Siding costs will vary depending on whether you choose vinyl, steel, or wood siding.
Additional Considerations for Pole Barn Costs
When planning the cost to build a pole barn, don't forget to factor in flooring materials and installation, doors and windows, and exterior and interior finishing costs. This is where hiring a professional contractor becomes essential. A professional contractor is not only familiar with the building process but also with local building codes, potentially reducing your overall construction costs.
The Pole Barn Cost Estimator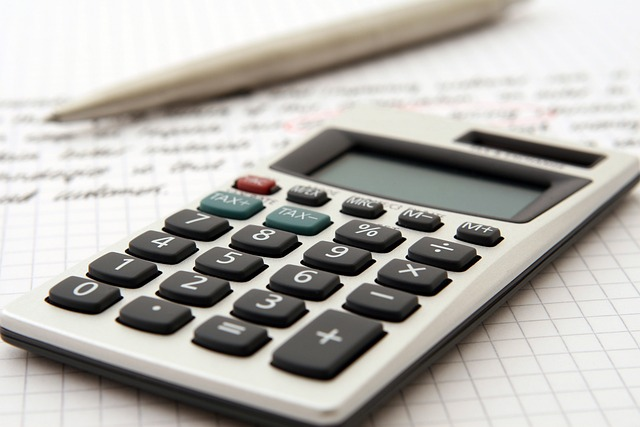 Having a clear vision of your building needs is the first step in the pole barn construction process. Once this vision has crystallized, our innovative Building Creator tool is your next stop. This tool offers an invaluable resource in providing a preliminary estimate for your pole barn building cost. Based on your unique specifications and preferences, the Building Creator generates a custom cost projection, giving you an initial understanding of the overall financial requirements.
The beauty of our Building Creator lies in its capacity to handle a multitude of different variables that impact the cost to build a pole barn. It accounts for everything from the size and style of your barn to the choice of materials and the degree of customization. By intelligently considering all these factors, the tool can give you a cost estimate that is tailored specifically to your envisioned barn. Whether you are planning a simple, functional structure or a lavish, feature-packed pole barn, the Building Creator can adapt to your needs, reflecting these different design directions in the pricing output.
The advantage of this early cost estimate is manifold. Primarily, it eases your planning process by providing a financial roadmap for your pole barn project. With a clear understanding of the potential cost, you can adjust your plans and expectations accordingly, preventing unforeseen expenses later in the project. It allows you to balance your dream pole barn design with practical budget considerations, ensuring that you embark on building a pole barn project that's financially viable without compromising on your vision.
The Building Creator tool fosters a level of transparency in the pricing process, offering a breakdown of costs associated with each component of your pole barn. This way, you can see where your money is going and make informed decisions about where to invest more and where to potentially cut back.
In addition, the tool is user-friendly and easy to navigate. Regardless of your level of familiarity with pole barn construction or technology, you'll find the Building Creator intuitive and straightforward. It guides you step by step, making it easy to adjust your inputs and see how different choices affect the overall cost.
Our Building Creator tool is not just an estimator; it's a comprehensive planning aid. By factoring in your specific requirements and presenting an initial idea of the total pole barn cost, it simplifies and streamlines your planning process, giving you confidence and peace of mind as you embark on your construction project.
Tennessee and Kentucky Pole Barn Builder

At Keystone Construction, we pride ourselves on being the premier pole barn builder in both Tennessee and Kentucky. Our expertise, commitment to quality, and deep understanding of our customers' needs have made us a trusted name in post-frame construction across these two states.
Our team is dedicated to providing top-notch service and meticulous attention to detail, ensuring that each pole barn we build is not just a structure, but a true realization of your vision. We understand that every pole barn project comes with its unique demands, and we are adept at tailoring our services to meet these specific needs. From the planning stage to the actual construction, we remain steadfastly focused on delivering quality, efficiency, and overall excellence.
In addition to our high-quality construction services, we also believe in transparency and open communication. That's why we have tools like the Building Creator, to help you visualize your project and understand the associated costs right from the beginning. Our aim is to ensure your journey towards owning your dream pole barn is as smooth and enjoyable as possible.
If you're located in Tennessee or Kentucky and are considering a pole barn project, we'd love to hear from you. Let Keystone Construction turn your pole barn dreams into reality. Reach out to us for a free quote today and let's start building your vision together.
IT'S TIME TO TAKE YOUR NEXT STEP
Try our building creator to visualize your project.
Keystone Construction, LLC
1289 Northfield Dr, Ste 3
Clarksville, TN 37040
We welcome your visit! Before heading to our office, please call ahead to set an appointment to ensure optimal service.
Keystone Construction, LLC
1289 Northfield Dr, Ste 3
Clarksville, TN 37040
We welcome your visit! Before heading to our office, please call ahead to set an appointment to ensure optimal service.
Shipping & RECEIVING yard
Keystone Construction, LLC
4959 W. Jefferson Davis Hwy
Elkton, Kentucky 42220
Monday - Thursday
8:00am - 5:00pm (CST)
Friday
8:00am - 4:00pm (CST)
© 2019-2022 Keystone Construction. All Rights Reserved.