Start Your Career – Become a Team Member
Are you looking for a company that is passionate about their culture and purpose?
Are you interested in an established company that is experiencing huge growth with an incredible team?
Do you enjoy working with a team that makes you feel like you are part of the team and cares about you as a person?
What is your favorite flavor of ice cream? (Ok, so this one doesn't really matter, but we just wanted to make sure you were paying attention )
Here at Keystone, we are intentional in creating a welcoming yet challenging environment.
We are adding several positions to our Keystone team. We are looking for candidates that are passionate about being a part of our company's culture and success! We've been fortunate to have tremendous growth and want to add to our incredible team.
We are looking for someone that wants to be challenged professionally and personally every day.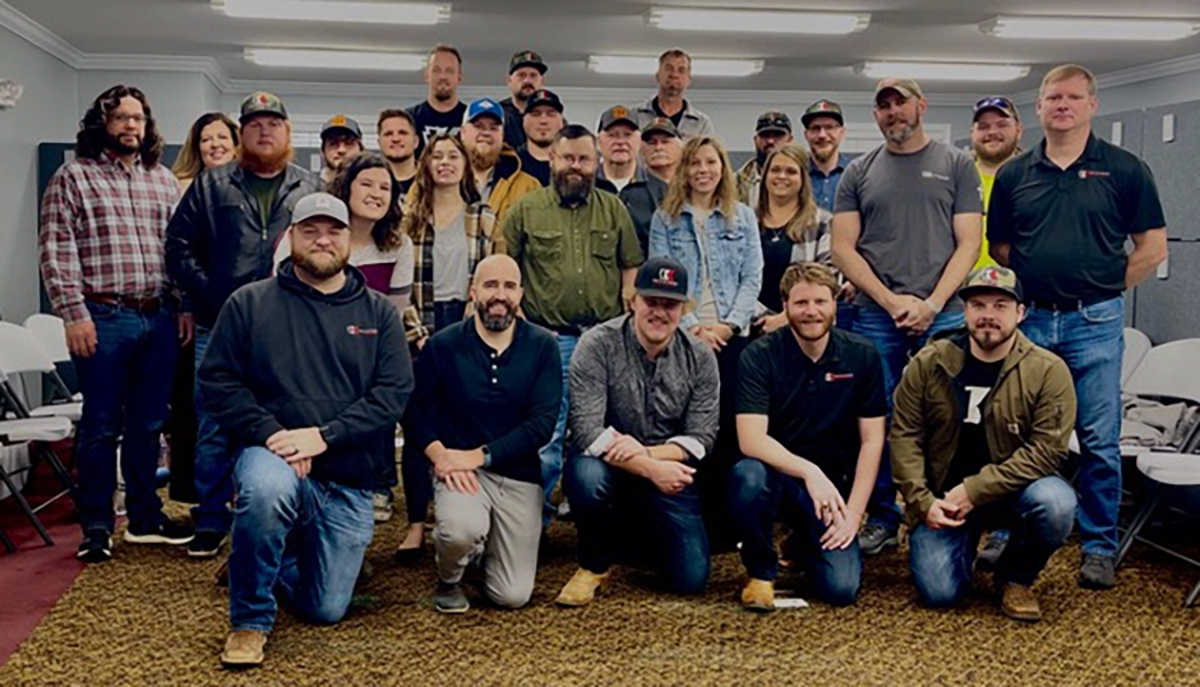 About Keystone Construction
Keystone Construction was started in 2005 and has established itself as a high-quality post-frame construction company that prides itself with an exciting culture based on our core values. Currently we serve customers in Kentucky and Tennessee.
Our #1 goal is to serve God through our lives and business.
We want this to inspire and impact everyone we meet. We believe, to do this, we need a people-first mentality with humility. We aim to get better every day through a continued growth mindset and, of course have FUN while doing it!
1289 Northfield Dr, Ste 3
Clarksville, TN 37040
Are you looking to be a part of a high energy Sales Team?
Keystone was started in 2005 By Leon Leinbach, with the vision to create a very efficient post-frame company after building barns with another company that lacked leadership. He believed he could do it much better on his own!
Leon started the company at 19 years old and put up his bicycle and some other things as collateral! In 2016 Jim Watson joined the team and they formed a partnership in 2019. Together they wanted to change the culture and create a workplace where people did not dread coming to work. We did this by implementing a God first Culture, We believe People are created in the image of God and should be treated as such with respect and dignity, we have a culture that promotes Growth, Humility and Fun!
Because our 4th Core Value is Growth Mindset, we have lots of exciting growth plans in our future!
If you are looking for an environment where the only thing holding you back from promotion and growth is your mindset, you have come to the right place!!!
Read More

LOCATION: Office is in Clarksville, TN. Sales Representatives must be willing to travel/sell within 120 miles of Elkton, KY. They will come into the office on Mondays and various other days but have some flexibility in schedule.

---

Construction Sales Representative

Do you like a challenge? Do you enjoy working with a team that makes you feel like you are part of the team?

We are adding a sales representative to our Keystone team due to growth. We are looking for someone that loves to work with people. Keystone is headquartered in Elkton, KY, and our sales team travels within 2 hours of that location daily. You will need to provide your own vehicle, but the company will provide a mobile phone. Our sales leads are incoming, primarily referral-based and from our marketing efforts.

Responsibilities

Coordinate tasks according to priorities and plans
Must be exceptionally self-disciplined
Possess excellent customer service skills and have a passion for people
Always maintain a professional business appearance
Must be able to build prospects and business relationships
Job site calls are required
Prepare professional sales presentations and quotes for customers
Set and meet established sales goals
Report on progress to the sales manager

---

Requirements

Basic understanding of business sales practices.

---

Job Type: Full-time
Fill the form below and upload your resume to apply at Keystone! If we don't have the position you're looking for right now, you'll be eligible for consideration when the position opens up.
Keystone Construction, LLC
1289 Northfield Dr, Ste 3
Clarksville, TN 37040
We welcome your visit! Before heading to our office, please call ahead to set an appointment to ensure optimal service.
Shipping & RECEIVING yard
Keystone Construction, LLC
4959 W. Jefferson Davis Hwy
Elkton, Kentucky 42220
Monday - Thursday
8:00am - 5:00pm (CST)
Friday
8:00am - 4:00pm (CST)
© 2019-2022 Keystone Construction. All Rights Reserved.