Keep up-to-date with what we're doing! Check out some of our blog posts below to see updated news and other articles.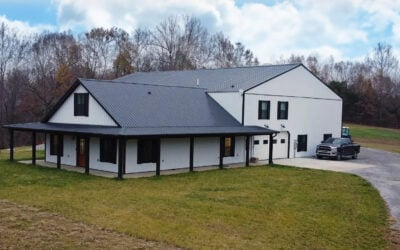 Category #1  |  Category #2Are you dreaming of a unique, custom-built home that combines the durability of post frame construction with the comfort of a traditional house? Look no further than barndominiums - these innovative homes are all the rage! In this...
IT'S TIME TO TAKE YOUR NEXT STEP
How Can We Help You?
Keystone Construction, LLC
1289 Northfield Dr, Ste 3
Clarksville, TN 37040
We welcome your visit! Before heading to our office, please call ahead to set an appointment to ensure optimal service.
Shipping & RECEIVING yard
Keystone Construction, LLC
4959 W. Jefferson Davis Hwy
Elkton, Kentucky 42220
Monday - Thursday
8:00am - 5:00pm (CST)
Friday
8:00am - 4:00pm (CST)
© 2019-2022 Keystone Construction. All Rights Reserved.