Farm post-frame construction offers an expansive range of possibilities for customization, far exceeding what traditional farm building methods can deliver. With Keystone Construction, you're not restrained to a standard blueprint. We understand that your building should be as unique as your farming operations, and we're dedicated to bringing that uniqueness to life.
Color selection is an integral part of the customization process in farm post-frame construction. Whether you need to maintain specific branding colors or have personal preferences, our team ensures that the final color scheme of your agricultural building aligns seamlessly with your vision.
The customization opportunities extend beyond just color selection. Our construction methods allow you to tailor the size, shape, and layout of your building to perfectly meet your agricultural needs. Do you need large doors for machinery access? No problem. Are you looking for internal partitions for different livestock areas? We can accommodate that. From window placement and insulation to specific siding options and additional features like radiant heating, we provide a vast array of options to create a farm building that genuinely caters to your needs.
With Keystone Construction, the customization process is straightforward and efficient. We're here to ensure your farm post-frame construction results in a structure that is not just practical and resilient, but also personalized to your exact requirements and aesthetic preferences.
DOORS (entry, sliding, specialty, split sliding)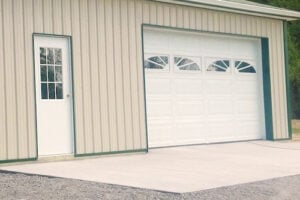 Our selection of doors includes traditional entry doors, space-saving sliding doors, and unique specialty options for farm buildings. Whether you require split sliding doors for specific accessibility needs or a unique door design, we customize to suit your farm building's exact requirements.
WINDOWS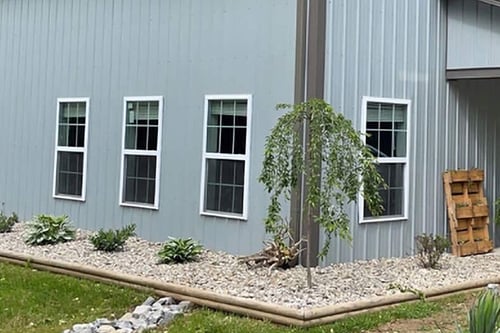 Natural light is essential in any farm building, and our window options offer you the opportunity to control not only the amount of light entering your building but also ventilation and aesthetics. Our windows are designed for durability and function, with various sizes and styles available.
INSULATION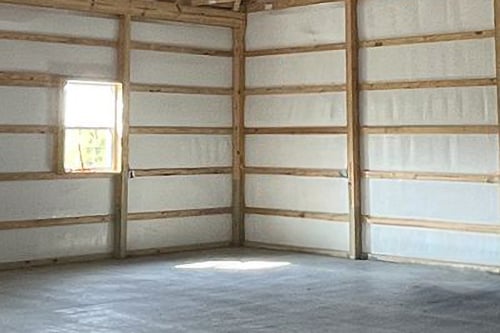 Maintaining a controlled climate within your farm building is essential. Our insulation options ensure thermal efficiency, keeping your building warm during cold months and cool during the hot season, ultimately creating a more energy-efficient building.
POST WRAP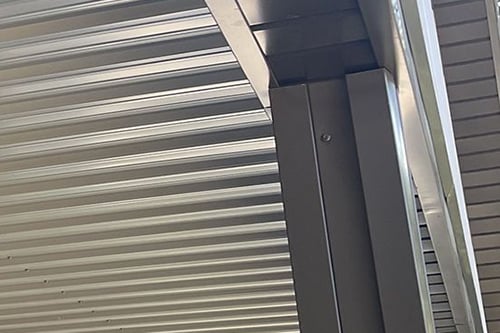 Our post wrap options provide additional protection to your building's structure, enhancing durability while also offering opportunities for aesthetic customization.
RADIANT HEAT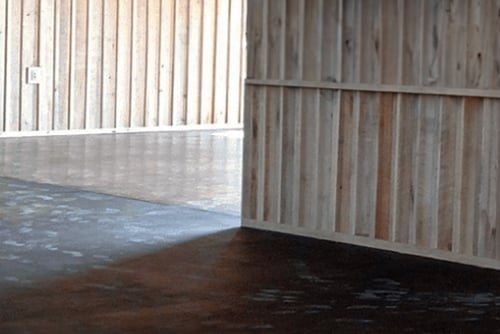 Our radiant heat options offer a highly efficient heating solution for your farm building, providing warmth directly to your animals, employees, or machinery during the colder months.
SIDING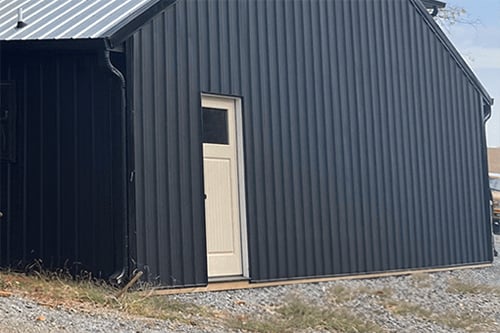 From durability to aesthetics, our siding options are diverse to fit your specific requirements. We offer a variety of materials and colors, each designed to withstand harsh weather conditions and the rigors of agricultural use while enhancing the look of your building.
WIDOW'S PEAKS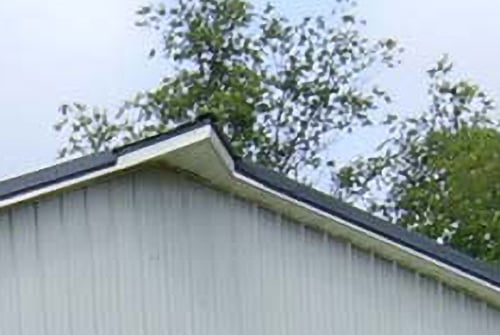 Widow's peaks can add a distinctive architectural feature to your building, enhancing its aesthetics while allowing additional natural light to filter in.
GUTTERS & DOWNSPOUTS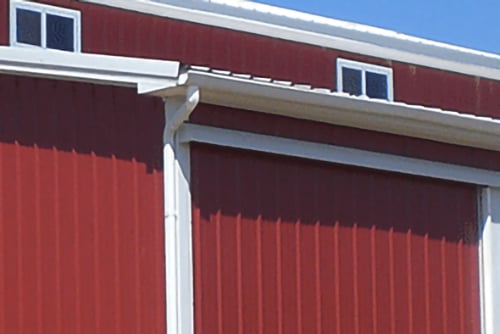 Our customizable gutters and downspouts are not just practical for effective water management, but can also contribute to the overall aesthetic of your building.
DUTCH CORNERS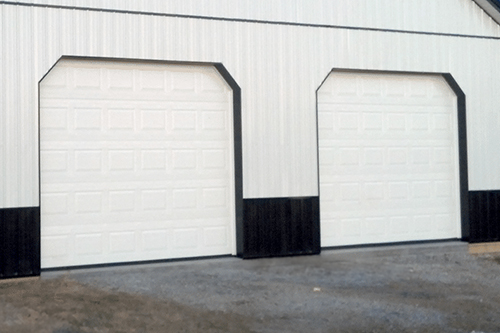 Dutch corners can give your farm building a traditional barn look, adding a classic architectural touch while providing additional interior space.
CUPOLAS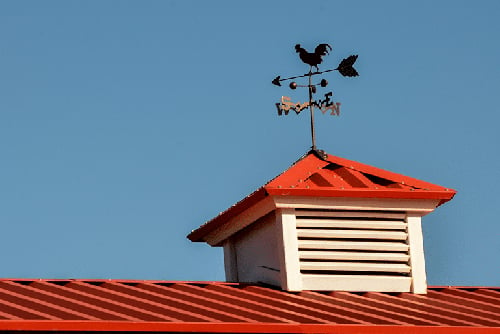 Cupolas offer both aesthetic and practical benefits. They add a classic charm to your farm building, while also providing ventilation and allowing additional light into your space.
At Keystone, we prioritize a collaborative and transparent approach to the design and construction process for your agricultural buildings and barns. We take pride in ensuring our clients remain at the center of every stage, making your input and satisfaction our top priority.
Our process begins with a thorough discovery phase, during which we seek to understand your unique needs and expectations. Subsequent phases, from preliminary drafting and pricing to meticulous fine-tuning and final construction, are marked by constant communication and updates. We utilize your preferred communication channels, whether it's direct meetings, email, text, or social media, to keep you informed and involved.
Our commitment goes beyond just meeting your needs; we aim to deliver an outstanding experience overall. With Keystone as your post frame building partner, you can anticipate superb craftsmanship, cutting-edge, energy-efficient materials, and an extensive array of design options. Experience the Keystone difference in creating the agricultural building or barn tailored to your unique specifications.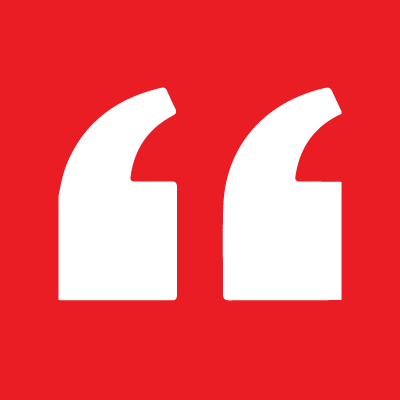 The Keystone crew did a fantastic job building our 40×72 pole barn. They were fast, efficient, and friendly. A couple minor issues were addressed in a timely and courteous manner. If you are looking for a quality building, we highly recommend Leon and his company!
_


Sandy Ebbinger | Eddyville, KENTUCKY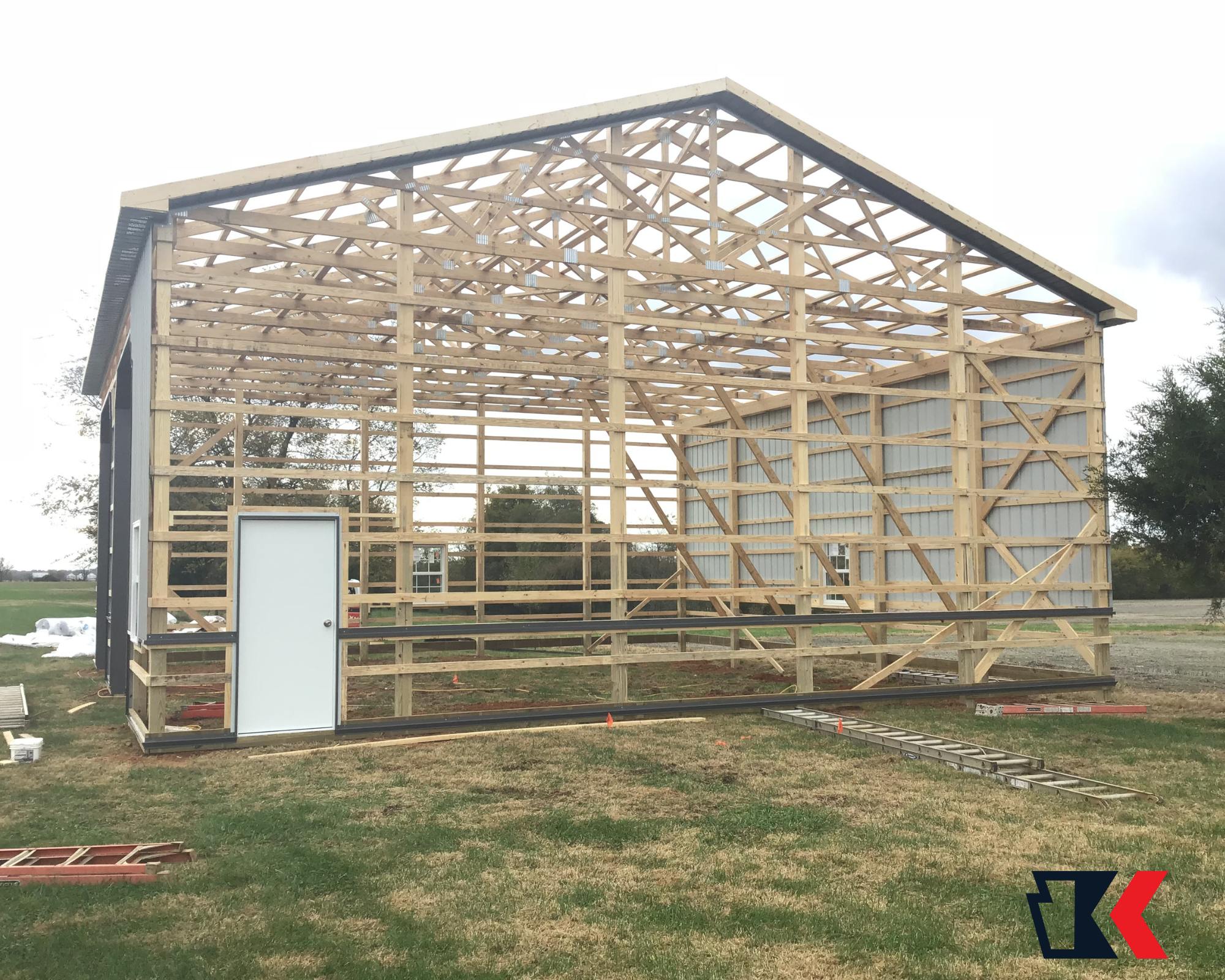 Begin Your Agricultural Building Journey with Keystone Construction Today
Planning your dream building or barn with Keystone Construction is a thrilling endeavor, where your distinct vision takes shape. Our approach is systematic and clear, yet retains the flexibility to adapt to your unique needs and desires.
When conceptualizing your agricultural building or pole barn, several key factors need careful consideration. These include the site, overall design, and specific customization features. Rest assured, our skilled team is there to guide you at every step, ensuring your building aligns with your operational needs and aesthetic preferences.
Consider the size and function of each space, the positioning of windows for ideal natural light, and the selection and location of doors for easy access. Contemplate the function of each area within your building – your building can encompass practical storage spaces for equipment, productive workstations, or any other functionality you require.
Keeping energy efficiency at the forefront, we'll assist you in choosing the best insulation options and considering aspects like radiant heat for comfort in all weather conditions. To infuse your building with unique charm, custom features like dutch corners, window peaks, and cupolas can be added to enhance your barn's aesthetic appeal.
Our objective is to make the planning process as engaging and satisfying as the utilization of your finished agricultural building or barn. This is why we extend an invitation to all aspiring barn owners to embark on this exciting journey. There's no time like the present!
Start outlining your dream agricultural building or pole barn with Keystone Construction today!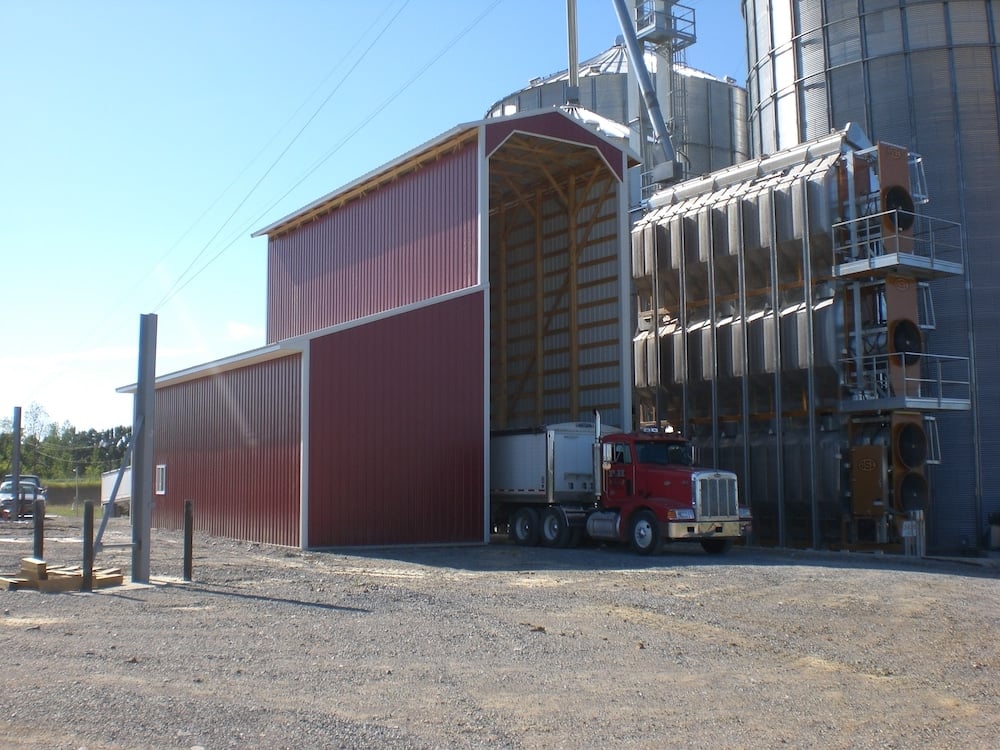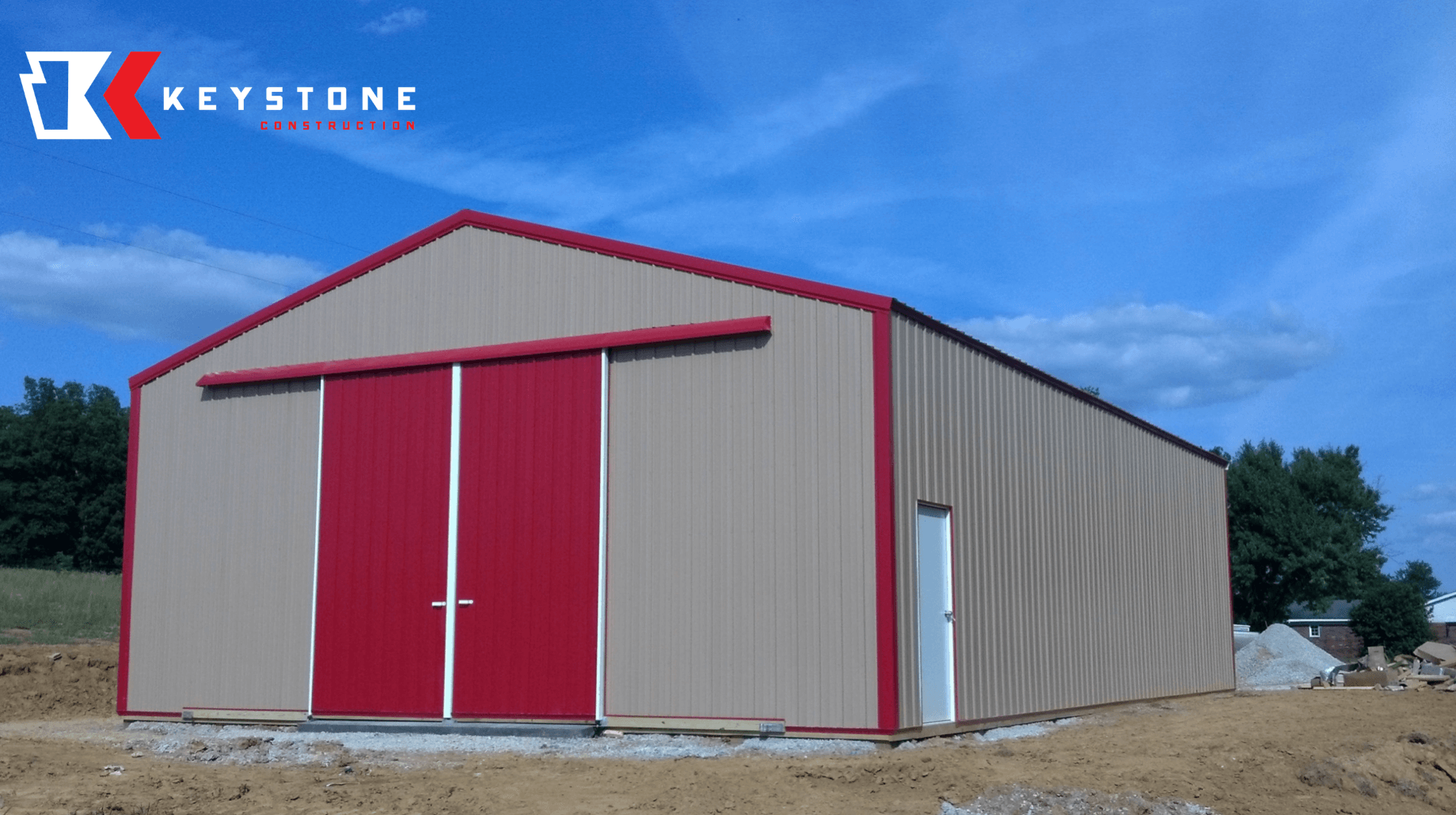 Keystone Construction, LLC
1289 Northfield Dr, Ste 3
Clarksville, TN 37040
We welcome your visit! Before heading to our office, please call ahead to set an appointment to ensure optimal service.
Keystone Construction, LLC
1289 Northfield Dr, Ste 3
Clarksville, TN 37040
We welcome your visit! Before heading to our office, please call ahead to set an appointment to ensure optimal service.
Shipping & RECEIVING yard
Keystone Construction, LLC
4959 W. Jefferson Davis Hwy
Elkton, Kentucky 42220
Monday - Thursday
8:00am - 5:00pm (CST)
Friday
8:00am - 4:00pm (CST)
© 2019-2022 Keystone Construction. All Rights Reserved.