Six Tips for Designing a Post-Frame Barndominium
Have you ever thought of designing and building a custom home? Whether you are thinking of a home for your retirement or a place to raise a family, a custom home can be the ideal place for whatever your life brings. However, designing and building a custom home can quickly turn into an expensive project. You can reduce the cost of the project by choosing a post-frame building. Post-frame buildings can be slightly more economical than traditional wood-frame homes and can be adapted to fit most building styles. Here are six tips for designing a post-frame barndominium:
Design for Your Property
The house that works on one lot may not work on another. Think about the terrain, sightlines, the location of the road, and utilities. Also, place your windows to take advantage of the best views and your bedrooms to reduce noise and light pollution.
Keep it Simple
Most architecture and design firms use software to build 3-D models of their designs. All it really takes is a pencil and paper. Start with a list of the features you want. Even if you can't draw, a rough sketch can be enough to get your ideas across.
Plan for the Future
Don't build for the house you need now; build with an eye on the future. Consider things like your changing family needs, career plans, and personal style. Basically, think about what the future you will need and want in a home.
Get Everything in Order
Most people have a limited budget. While you might want commercial appliances, high-end finishes, old-growth sawn oak floors, and dual rainfall steam shower heads, you'll need to choose the features that are the most important.
How Will It Work?
The way your house is arranged has a significant impact on your quality of life. For instance, you should probably place your bedrooms away from high traffic areas like your kitchen and family room. If your family likes to congregate in the kitchen, make sure there is plenty of room and open sightlines.
Let the Sun Shine in (or Don't)
It's easy to overlook the importance of light in your home. Both natural and artificial light can have a powerful effect on mood, productivity, and overall wellness. Design features like skylights and full-spectrum lighting make your work areas friendly and inviting. When it's time to relax with a movie or watch the game, room-darkening curtains or blinds let you turn down the brightness on the TV.
Finally, east-facing windows with overhangs let you catch the morning sun while keeping out the afternoon heat.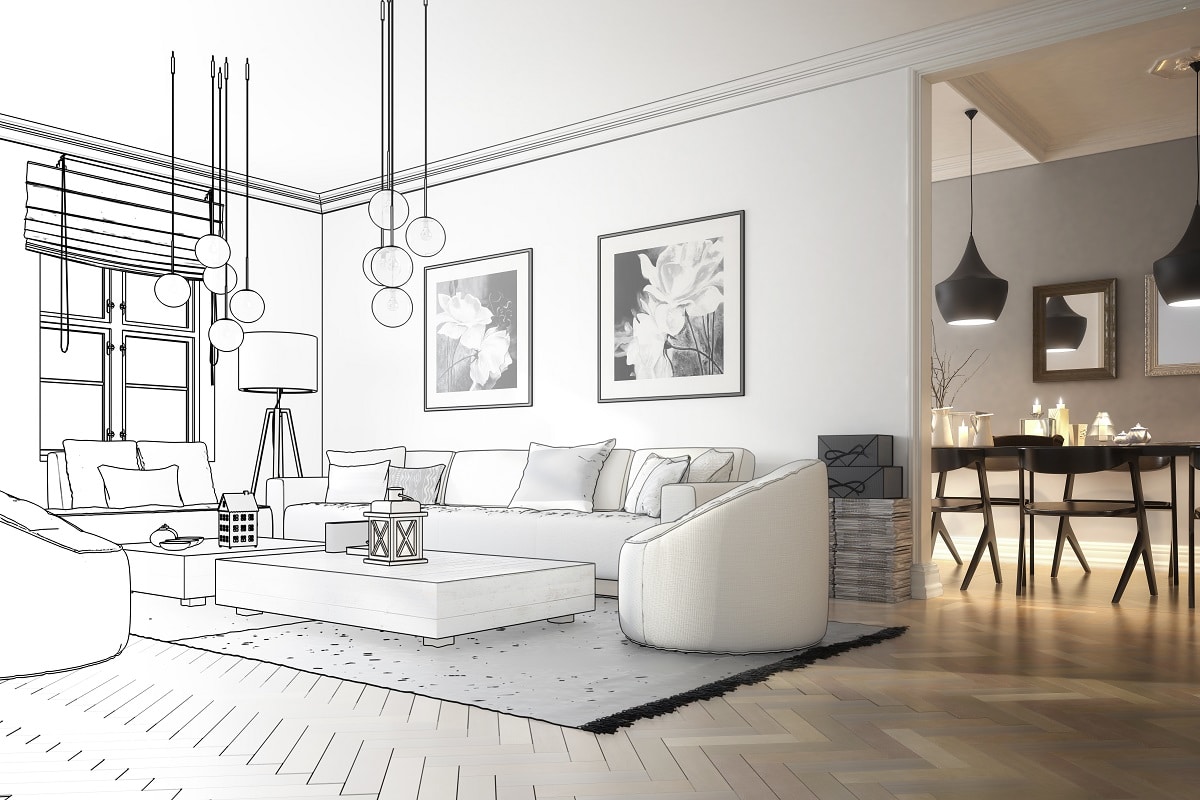 IT'S TIME TO TAKE YOUR NEXT STEP
How Can We Help You?
Keystone Construction, LLC
1289 Northfield Dr, Ste 3
Clarksville, TN 37040
We welcome your visit! Before heading to our office, please call ahead to set an appointment to ensure optimal service.
Shipping & RECEIVING yard
Keystone Construction, LLC
4959 W. Jefferson Davis Hwy
Elkton, Kentucky 42220
Monday - Thursday
8:00am - 5:00pm (CST)
Friday
8:00am - 4:00pm (CST)
© 2019-2022 Keystone Construction. All Rights Reserved.